My significant other—currently living a semi-charmed kind of nomadic professional life—settled in for some "Hey, TC, I'm in-between places" time at Casa de Timmaay.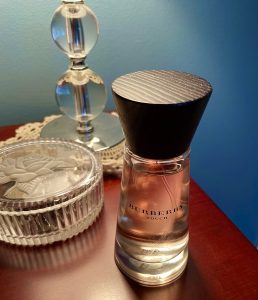 This is not difficult unless you, the full-time dweller of the 1966 vintage stick-built emporium of the unopened concept, have placed all your things on the shelves in a bathroom built for one. I don't do hair and make-up, but she does. I must say that she pulls it off nicely, but she needs a steamer trunk for storage of the supplies; I just don't have room for it all.
I have a comb, a brush, a couple of partially filled plastic floss boxes, one-eighth of one ounce of aftershave, two pair of fingernail clippers (one of them is industrial grade for toenails that argue at times), two sticks of Old Spice deodorant, toothpaste, a couple of pairs of tweezers for controlling the eyebrows that were originally designed for winter-dwelling sasquatches, and, of course, an electric toothbrush. Oh, and a razor; manual shift, no clutch. I can fit all of it on one shelf, but I had spread it around, partially covering each of the same three surfaces. It seemed like a good idea. It looked very sparse, and I felt good about my storage solutions.
With her move from the south to a more northern city (that would be considered south to anyone from Maine) came some transition time. I have just determined why my back hurts when I shuttle her and the bags back and forth to Bangor's International Airport. The potions and lady-like named products that litter my sparse man domain have me so confused. I have more ladies' names in front of me than could ever have been one-handedly scratched upon the walls of the men's locker room at the Brewer bowling lanes back in the early-70s.
Who are these women, and why are their bottles of product so large? We have argued about it for a couple of weeks. She won, of course. We have had fun with it. She claims she will take most of the scientifically developed containers (of lady-in-a-bottle) with her when her new place opens up.
I am praying— daily— that her new bathroom is large and designed well after Mike Brady retired from his firm in southern California.  
This is nothing new, but I had forgotten what it was like living with a lady. It's been almost three years to the day from when I assisted her in her move to regions on the southern coast of these here United States. In that time, she has learned to enjoy semi-spicy foods and southern barbeque. She took me to a few spots during my limited visits to her bachelorette pad. I enjoyed it very much.
Her bathroom was much more spacious than ours, so my shaving kit could sit right on the counter and never be bumped and subsequently dumped.
Before she heads back out the door via air, I promised to introduce her to good sushi. Yes, we have that in Maine.
She wasn't up for a meal of compressed rice, raw fish, and delicious seaweed before her last jaunt, but today she wants me to give her some simple lessons in the art of mixing wasabi with soy sauce for the perfect bit of zing on raw tuna.
I'll do that, of course.  I am pretty handy with chopsticks; believe it or not. Something about eating with shards of wood (and not spilling much) makes me feel like I could go to the big city and be less wide-eyed when entering citified sushi joints. I might whittle a couple of my own sticks from white birch.
I will let you know how sushi goes.
Sign up for our Newslog (shows up like a letter, reads like a blog) right to your inbox, usually on Wednesdays if we aren't shoveling. Just click the newsletter option and drop in an email address. We don't sell addresses, ever.
Your friend,
Tim
(Copyright Tim Cotton February 2021)