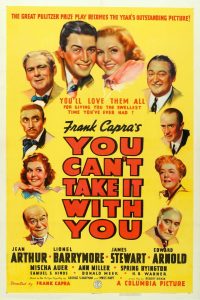 The curtains of February darkness were yanked-down quickly as I attempted to re-read "Moby Dick" under the illumination of a yellowing map light in the Green Glider. I waited in the parking lot the grocery store, knowing that it's better to wait it out when her mission includes handwritten lists.
The Green Glider is the name of the old Honda that I use for winter travel. The vehicle is not pretty, but it runs like a new one. Only the developing rust will become its Grim Reaper as time progresses and body panels become mere suggestions.
Maine potholes and asphalt— as broken as the dreams of the men and women who also sit, waiting, nearby— are sure to compress the original struts into giving up one day. But, not yet; not today.
I will drive GG until she no longer takes an inspection sticker, then I will bring in professionals to patch it up one more time. Masters degrees in metalurgy will be required. Not really; a bachelors in bondo, with credit given for experience with a grinder and duct tape, are acceptable alternatives.
Old eyes were no help in slowly deciphering and savoring Melville's magnificent-missive. I put the book down on the salt-stained carpet, turned off the lame interior lights, and I began to gaze upon the disheveled stage with an everchanging cast of character actors. My theater-in-the-round was a poorly lit parking lot on Saturday night in Maine.
The parking jobs were entertaining to watch as the costumers sent out lounge pant-clad ladies and gents who then placed their cars diagonally more than perpendicular. Faded white-painted lines are suggestions, but these folks park cars as if someone told them to, "Just wing it." Improv is alive and well in the parking lots of America.
I believed all of them were there to grab one last thing before settling on to couches, chairs, and Berber carpet-covered hardwood floors in their respective homes and apartments.
A man with a limp, a young girl running with a box of Orville Redenbacher popcorn, and a woman grunting to heave two cases of spring water into the bed of a Ford pick-up truck while her husband played a game on his phone were the first act. I applauded their commitment to the craft.
I was not a critic but merely an audience member with comped tickets awarded to me by my visitor, who, for some reason, believes that milk cannot be kept in the refrigerator much past the expiration date. She went into a frenzy emptying my Frigidaire of old lettuce, rusty celery, and crusty cardboard take-out boxes that had been forgotten soon after storage. The milk seemed fine to me, but I hadn't smell-checked it for over a week as I was out of cereal anyway.
She also believes that the Chips Ahoy— Reese's Cup-filled— cookies are not appropriate snack foods for the soon to arrive blonde bombshell who goes by the name of the G'daughter. I thought I had done well. I purchased and stored only one single package. I had only opened it briefly to test the contents and viability of the resealable sleeve.
As a kid, I could only dream of such confectionery delights. Chocolate chips were enough for me because I knew of nothing else. This genetically modified delivery system for all that is good and holy from the candy world is just unbelievable. Dreams do come true.
Soon, the out-of-town lady— known for travel— burst onto the stage with a buggy full of healthy choices and one quart of soymilk. I had to leave my theater-seating to load the bags that felt far too heavy to contain only carbohydrates.
There were healthy proteins and whole grains afoot, and I was—again— told to return to my seat for the last act in the show—driving— with the lady who has determined to completely rewrite Moss Hart's, "You Can't Take It With You." She has made it clear that you can. You only need to make sure it's good for you.
Thanks for reading the new webpage. Thanks for supporting the effort when you can. I appreciate all your notes, cards, and messages. Drop me a line sometime. If you haven't signed up for these minor missives to be delivered to your email, please check into the Newslog button located on the main page. Input your details. If you sign up, they will come.
TC
(*A piece from February of 2020, written while waiting, rewritten while bored. Copyright Tim Cotton 2021)