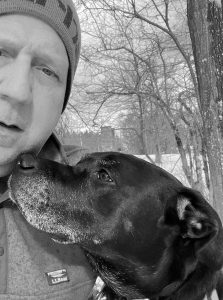 March days fall away like lines of dropping dominos as the changing angle of spring sunbeams miniaturize the surrounding piles of snow.
The retreating armies of shrinking granules resort to a watery escape toward ditches and streams. Overnight temperatures drop so quickly that fleeing liquids become solids. During the hours of darkness, the stubborn forces of a waning winter set up icy traps to ambush our morning routines with slippery spots on roads and walkways.
As a younger version of myself, I always loved late-afternoon excavation that could change the direction and rate of flow of the water down the gravel driveway. I made dams, sluiceways, and ponds using snow and icy clods of mud. Shovels and rakes could be employed, but leaky green rubber boots were the handiest method of scuffing up the edges of the impromptu canals.
An asphalt driveway and a pesky job eliminated my spring chores.  I don't have the time to heel-kick ruts into the muddy ground while my nose runs, and my fingers become numb from the late afternoon wind against my wet wool mittens.
Still, it's spring; a boy can dream.
Thanks so much for dropping by and reading the fleeting thoughts. I am touched by the support I've received here
Tim
(Copyright Tim Cotton March 2021)