During a week that I have nothing to write about, I want to share a bit of information that might surprise you.
I have owned over seventy-five automobiles, more than thirty motorcycles, and well over twenty boats. Nope, I am not a collector. But for a time, I loved buying and selling low-budget vehicles. Some of them I bought for one hundred dollars, and some I paid a few thousand. None were any higher than that, and many people questioned my sanity.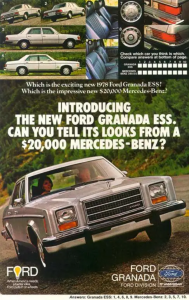 I usually cleaned them up, drove them for a few months, and then sold them at a slight profit. Sometimes I lost a bit of cash when the car, bike, or boat was a bigger toilet than I initially supposed. It drove my significant one crazy, but she accepted that it was a hobby that kept me busy. I don't gamble, I won't even buy scratch-off tickets, so I looked at this longtime hobby as pretty cheap entertainment.  
My secret weapon in all this motor vehicle mayhem has been my friend, TTW (Tow Truck Wayne). I've also been guided by, Sammy, my personal mechanic of sorts. I've purchased many vehicles from TTW himself, just before the cars were hauled off to the crusher at the junkyard. Please, don't assume I am rolling around in high-end metal here. It gives me a bit of pleasure to drive a pseudo-classic, four-door librarian's car for a few weeks. 
A shop vac and a little elbow grease can change a vehicle from a moaner to a classic roamer, and you'd be surprised what kind of folks will buy a demure and sad little sedan. I'm not the only fool left on this big blue ball.
Tonight, I went to see TTW about a bent and busted backhoe from a tractor that he recovered— and salvaged— after it rolled off a flatbed truck at seventy miles per hour. We discussed whether it would fit on my tractor with the correct subframe; It didn't. 
I thought the tires could work on my own tractor, but they were the wrong size and in pretty poor condition. Some might refer to them as punctured and flat.
I sipped my iced coffee and strolled around the orange heap to determine if there were some parts that I could buy on the cheap. I wanted the air ride seat, but the saddle on that horse was demolished in the crash. So goes life.
 I did discover a headlight bulb intact just under the broken bezel. Upon closer examination, I determined that an internal filament was destroyed when the little diesel machine made a positive impact on the steaming summer macadam. That would have saved me four dollars. Four dollars and twenty-two cents if I had to pay the governor her fair share.
After arriving home, TTW called me with a recent "haul-in" that he felt would fit my fetish for old and extremely uncool vintage Fords. I wanted to go out to grab a sandwich anyway. I noted that a loaf of bread that was perfectly serviceable when I left for camp on Friday night had somehow collected a bit of dark green mold. I threw it out in the woods for the birds. Some things cannot be salvaged. It was way past the deadline printed on the bag, but toasted cheese ( with New York sharp) covers up that moldy taste if you utilize enough butter from grass-fed cows. 
TTW-"Timmy, how much would you pay for a four-door 1980 Granada with no rust? A perfect car to take your granddaughter out for ice cream. It needs a power steering pump and a valve cover gasket replaced, maybe a couple of other things. That's it. Pristine! It has Timmy written all over it."
TC-"Your rust-free and my rust-free rarely cross paths. Are you sure it would take a state inspection sticker?"
TTW-"I don't know for sure until I put it up on a lift, but the interior is clean, and it runs perfectly."
TC-"Your runs perfectly and my runs perfectly are, well…"
I was immediately cut off by a frustrated TTW. I could picture his face turning red. He does that when we talk about prices. He calls me cheap at some point in every conversation.
TTW-"It's a 1980 Granada, dude! Once I start repairing it, the price is gonna climb! Don't be so cheap!"
TTW had a point. It might be that I am over the secret desire to buy cheap things I don't need. I haven't purchased any real junk for a while as there are other frustrations that I am currently focused on. I have a fear of getting stuck with some lousy pile of parts. There have been a few times that I couldn't find a buyer for one of my gems and I was stuck holding it in my dooryard for far longer than I wanted. It's a good thing I live alone most of the time, but she does come home more frequently in the summer. I do like to watch her face when she discovers my latest mistake.
TC-"Where is it? I'll take Ellie for a ride and look it over."
He told me, and I did drive over and kick the tires. I also took a long hard sniff of the interior. It definitely was owned by a non-smoker; that's a good start when dealing in vintage Detroit finery. A fresh scent (or lack of odor) is a must when looking at non-collectible, uninspiring junk.
It's clean, but not completely rust-free. The interior is good. It's a pleasant—and ugly—time capsule. Much like me.
It has the triangular vent windows that I miss so much on today's automobiles. I'd almost make the purchase if only to have those shapely glass diamonds directing warm nostalgic breezes into my face during ice cream runs. I recall those types of windows funneling stinging insects into several of my former dream rides. I miss the spasmodic slapping that I have resorted to in order to rid the automobile of bees and wasps focused on getting a bit of payback on a younger TC.  
Driving this rig would be like borrowing your aunt's car and feeling it necessary to leave the orange and brown afghan draped over the back of the bench seat in case your date got chilly at the drive-in. It needs a decorative bobble-headed brown Chihuahua dog in the rear window. Bonus points if the eyes light up.
Tonight, I am researching the 3.8-liter heart of the homely gray Ford. I remember them not being the most reliable of powerplants; it appears that head gaskets were frequently needed. The 80s were not the pinnacle of perfection for the American automobile, but they were my 80s. I know they were not idyllic as sometimes I remember.
I'm probably gonna pass on it unless I can get it for a song. My songs and TTW's songs play in different keys. I am rather cheap.
In 1980—in the year of our Granada— Boz Scaggs found himself at slot number ninety-seven in the Billboard Top 100. That song predicted most of my exploits with automobiles. The song silently serenaded me as I drifted off to a land where every car comes with a triangular vent window and FM converter. I slept well. 
It would be cool to take the little one out for an ice cream though; she might never have a chance to ride in a Granada if I don't act soon. 
Be well
 Tim Cotton
I have to say thank you, again, to all of you who determined that you would throw some change in the BuyMeACoffee app. You have kept the website running smoothly, and we defied the premise —only with your help—that Zuckerberg is the only one who can get a message out to the world through inexpensive social media platforms. We finally hit 14,399 members, but we'd love to get to 15,000 subscribers to the newslog by September; give or take a month or so. Thanks so much for reading, supporting, and dropping comments and notes. It's been a pleasant experience for me, and I hope for you too. Share the webpage with friends if you feel like it.
TC