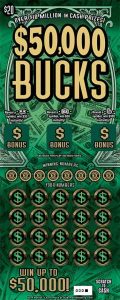 My poker face must need a quick refresh; inner frustration shows when it shouldn't. There was a time—not so long ago—that most folks couldn't tell what I was thinking.
Predictably, it was at a convenience store, and I was in a rush to get going. One of the reasons I switched to drinking only black coffee was that I didn't want to dilly dally around the creamer station. While there are days that I have plenty of time to participate in small talk (one of my favorite pastimes). On this day, I was thirty minutes behind on an estimated arrival that was supposed to happen exactly one hundred miles away.
I topped off the tank, advised Ellie to stay put, and ran inside for a coffee that I didn't need. Coffee is a hobby. Sipping a medium while bumping along over one hundred miles is more of an exercise in familiarity. My truck has radio controls embedded in the wheel, but I still like to have something to do besides steer and switch stations. Sipping seems to be the perfect pause.
A reach, retrieval, sip, reach, and replacement; repeat when necessary. Sometimes, even when it's not.
The store was all but empty; one clerk and one other customer who was engrossed in purchasing several hot pockets, a Slurpee, and some other snack-like options. He also wanted a scratch-off lottery ticket. He was a regular; I could tell.
The pleasant woman behind the counter took especially good care of him. She engaged him in conversation while they both tried to determine what colorful ticket he would select from the display case today.
After a couple of minutes, I could feel my face move into frustrated mode. I know the eye roll was minor, but the clerk was familiar with multiple variations of facial expressions just like mine. I believe that these micro-aggressions were a common theme from customers who might find themselves behind this specific patron.
The outward appearance of the young man might best be described as "Just another customer," but he wasn't. The man was limited in his capacity to understand things that came at him too quickly.  He was a regular, and she was taking her time because she should.
I was still crossing the fingers on my unencumbered hand that the fellow would not take the time to scratch his ticket while standing at the register, but I settled down and watched her cautiously bag his supplies.
Ellie was still in the truck, of course. And since I had a bit of time to kill, I turned to the pastry rack and selected a plain doughnut sloppily wrapped in cellophane. The long waiting period for the dog had— now—suddenly become beneficial to that same dog.
When I turned back, the cashier was going over clear directions to be careful how he carried the bag and to hold firmly on the Slurpee cup for fear of early dismissal of the product contained within.
The young man walked toward the door, and I could tell he was heeding each one of her caringly shared directions.
Sharon smiled at me when she rang up my purchase. The price was far lower than I expected, and I motioned that I also had placed a sad-looking doughnut on the counter. She said, "I rang it in. The coffee is on me, for the wait. Thanks for your patience."
Truthfully, I had shown no patience. Maybe some veiled frustration. She must have sensed my realization of what was going on when I wandered off toward the poor doughnut selection.
When I pushed through the glass doors, the lad was scratching off his ticket on top of an outdoor display case containing window washer fluid. He was slow and methodical as he was hoping for a win. Little did he know, thanks to Sharon, he had already won.
Tim Cotton
October 23, 2021