Circuitously navigating the interior portions of the jagged edge has found me rethinking my Sirius/XM presets.
For some reason, one of the seasonally available Christmas music channels has taken up space where something else had previously been. I don't remember what had been there, but I know it wasn't yule-related.
I'm not gonna lie, during yesterday's three-hundred-fifty-four mile round trip, I did listen to one or two Christmas favorites. Even when skipping through— quickly— I caught the edge of Bing Crosby's "White Christmas." Any human with a warm soul is going to stop by for a bit of nostalgia. I did.
It was just after I tried to buy a meatball sub from a roadside convenience store somewhere south of the Aroostook County line. The kind server of fine foods from the mini-kitchen told me that it would take at least fifteen minutes. That was only after she perused the freezer to see if they had any meatballs. She nodded in the affirmative once she finished the excavation, and that's when I changed my mind. I didn't have fifteen minutes.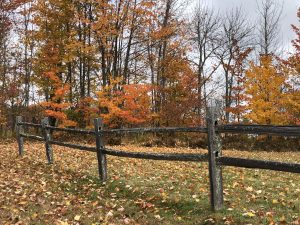 I stepped further into the gastric abyss when I selected a pre-made egg salad sandwich and a small bag of Lays potato chips. Plain, because that's what goes best with egg salad.
The sandwich was good, so there's no drama here. I like egg salad, even though I've been warned about eating anything from an open cooler at roadside depots of delightful fare.
Sure, I could have had a slice of pizza from the rotating carousel, but I can get good pizza anytime.  There apparently was a Christmas party to attend, and I didn't even know.
Egg salad is typically not available at any of my regularly scheduled lunch stops around the Bangor area.
Besides, egg salad was always a staple selection during my late Grammy Hall's Christmas Eve bashes in Mechanic Falls, Maine. Sure, her's was homemade— with a bit of ham— but I caught a hint of that smoky flavor when Bing Crosby came on.
There are no mistakes when making a food selections for an impromptu mobile Christmas bash on the jagged edge of America.
Tim Cotton
November 2021
**Thanks to all of you for subscribing to my Newslog (blog). Please feel free to share the posts to your FB pages. We'd love to get to sixteen-thousand readers this year. It's a big ask, but thanks for considering it. Thanks to all of you for the support for the page through BMAC. It's made this transition a possibility. We are thinking about a new theme for  the blog page, so look for that soon. Most of all, thanks for reading my stuff, buying the books, and being great friends.**
TC