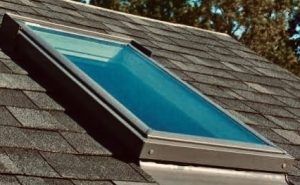 I'm not sure if it was my first, but it won't be my last. The lack of specific directions on how to survive in retirement has allowed me to use trial and error; this was no error. 
I showered at noon. 
I went to work when I was fourteen, eight years old if you count mowing Sylvia Mintz's lawn on the corner of Jefferson and Prentiss. I have told stories of attempting to collect my two dollars in pay on the Jewish Sabbath; it was a clear and concise way to find out that you don't bother Mr. and Mrs. Mintz on a Saturday afternoon.
Sylvia apologized later for speaking to me harshly, but I told her I was so sorry. By the time her apology came, the neighboring protestants had already given me the rundown of what I had done wrong. Mom and dad schooled me on our Sunday vs. their Saturday sabbaths when they found out I had knocked— loudly— on an interior entry door of the Mintz homestead.
I digress.
In all my years of working, I've showered at the typical times for a working man. Early mornings, late afternoons after arduous labor, and upon rising at around ten p.m. to head to work for a midnight shift. You know, the standards. 
Noontime showers were never considered an option. Yesterday, I found out that showering at noon is an option, and my bathroom was constructed in a way that makes this specific moment a delightful encounter with a hot stream of water and my favorite soap. 
I returned from the woods to the main house (also a Maine house) to mow the lawn, do some laundry, see my parents, and get the mail. I started on the grounds around ten a.m. After the movement of static displays of my general laziness (shuffling the canoe, moving the equipment trailer, and rolling around a fire pit), I got the lawn and the weed whacking done. 
I then determined it was time to shower. Upon entering the cleaning chamber, I couldn't believe how bright and sunny it felt. Overhead, the skylight emitted such a delightful beam of warm sunshine that it felt like I was entering the kingdom of heaven or—at least— the shower room of the same. 
I should be clear that I don't know if we are to enter the kingdom of heaven naked, but it stands to reason that we will. Come in naked and broke and go out the same way. It seems consistency is in order, or, at least, the order of the universe. 
The skylight in the bathroom is barely noticeable during the times I have typically showered. In early mornings, it's just dark. In the late afternoon, it sheds light on the tiny room, but a light bulb (or three) is still needed to illuminate the spots that need the most attention.
Obviously, at midnight, the room needs the attention of the bulbs as well. 
Oh, but at noon? No electricity is needed; just me, a warm beam of sunlight, a bar of soap, and the atrociously out-of-shape body the good lord provided for me.
 I will note that I have lost seven pounds since my official retirement; I think it's all because I no longer have a desk where I can settle in. I have also kept active, moving rocks, taking walks, and generally staying in motion for the better part of most days. The world is now my gym, and we both need a lot of work. Staying out of restaurants for meals is also a big help. It's evident that when you stop working full-time, you cut back on paying for meals, most of which formerly included french fries.
I looked at my watch during the cleaning phase of the showering process. It was just a couple of hairs past high noon. The beam was a great place to clean up, and I've never had that experience with the skylight that— in the past— was only expected to shed ambient light, maybe a slight breeze when you left it open a crack. 
It's a small thing, but small things are big things when peered at through a stream of hot water and a sunbeam. 
I have determined that so many joys about the retirement years are spoken of and written about, but the unmitigated joy of a midday shower hasn't been one of them. 
Consider it done. 
From the Jagged Edge of America, I remain, 
TC
Thanks for signing up for my weekly newslog. Thanks for supporting all my writing, including my books and those things that I scribble here weekly. Special and heartfelt thanks to all who help me with support in the BuyMeACoffee application.