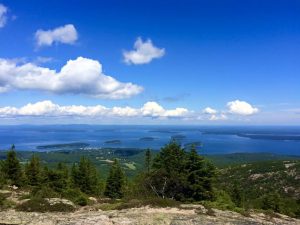 I spend a lot of time trying to discern if things around me are better or worse. There is no middle ground, at least in my mind. Sure, there's a sage slogan spouted freely about things changing so much that they stay the same, but I don't normally spend time in that specific space. 
Comparisons are the crutch of the simple-minded, and my thoughts fall firmly in the camp of the simple. I like it here. I'm not telling you that I shrink away from an argument with the brilliant who walk among us, but I'm happy talking to people who like to simplify things rather than make them more difficult.
It is rare to find a brilliant conversationalist with more than one or two favorite subjects on which they focus. It makes sense because it's tough to keep up with all that's happening in the world.
I like to think of myself as a master generalist, but most would see me as a master of generalizations. I accept the moniker. 
Truthfully, there are many days that I believe things are worse than they've ever been. But those days only arrived after I spent too much time listening to pundits, news readers, commentators, and politicians— on rare occasions. 
My most rewarding experiences come when I run into people I've never met and engage in conversations about which I know nothing. Those are the moments that I learn something.
Sitting with friends over frosty mugs of something or other is comforting, but we tend to rehash everything we've all experienced. 
Still, relaxation takes over, and on many days it's pleasant to be surrounded by the people who unconditionally accept you as you are. I enjoy dropping my guard for a while, and I bet you do too. 
We cannot discount the positivity of times when it's okay to be silent and nod during a conversation with trusted friends.
Silently nodding and engaging with compadres is also a tool for the simple-minded; let us be clear. However, nodding never makes you look stupid. Other ways to express interest include:
Squinting.

Tilting your head back and exhaling slowly.

Knitting your eyebrows a bit. 

Inhaling, and then holding your breath while nodding. Purse your lips slightly to add a feeling of angst. 
Now that you have tried each of these strategies, all alone, as you read, which one works best for you? 
I need to be clear about why this is my topic today. You'll never guess how I happened upon something this deep and meaningful. 
I was perusing Facebook and saw that the newest Hyundai Santa Fe had added third-row heated seats as an option. The following ad showed me that a mini-split heat pump system is available for those who want to self-install one in their home. 
So some things are better, and our lives seem to improve exponentially— yearly— in the area of helpful technologies. Kids with warm buns and homeowners not being subjected to the chance of being taken advantage of by an unscrupulous installer are positive and impactful in everyday life. 
Beyond technology making some lives better, I think it negatively impacts others, at least equally. We could take a deep dive into it, but suffice to say that you only need to observe your aging parents try to navigate a new smartphone to start nodding your head in agreement with me.
Some things are better, and some things are worse, bringing us back to the more things change, the more they stay the same. I'll keep working on my theories, and I'll keep nodding my head. Watch for the subtle exhalation. Sometimes, I do it purely out of frustration with just about everything.
I'll close out with some sage advice from Thomas E. Petty; I think you'll be able to nod in agreement. Feel free to knit your eyebrows. 
"Some days are diamonds 
Some days are rocks 
Some doors are open 
Some roads are blocked 
Sundowns are golden 
Then fade away 
But if I never do nothing 
I'll get you back someday." (From "Walls"- songwriter, Tom Petty)
From the Jagged Edge of America, I remain. 
Tim Cotton