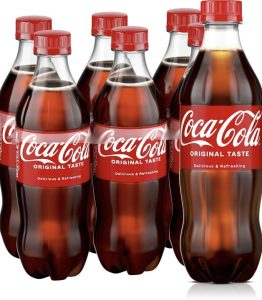 I wasn't pleased to leave her, but we both knew it was time for me to head home. We live far, far apart; you've probably figured that out. I'm not too fond of over-explaining things, but it works for us. It doesn't work for everyone, however.
For our first thirty, she worked here, in our town. She was very successful, but there was more out there for her; I fully understood. I had no choice but to remain in my role as a cop. You don't swap agencies while you are in your fifties. For chiefs, it's okay, but starting in a patrol officer position while tickling fifty-five is just plain dumb.
Contrary to what television programming suggests, you don't start—anywhere—as a detective. You must work your way through the ranks. It matters not that you are a detective somewhere else.
I stayed put. Maine is my home; I don't want to make another one. She is more adventurous.
Years ago, she took off for India after three phone calls from a man who needed her help teaching nursing skills to young women in the jungles and tea plantations. To say the least, these spots were a bit off the beaten track. Monkeys tried to steal her lipstick through an open window on her first night in an old villa where they put her up for the week. They didn't pay her. She went twice.
One of her fondest memories is trying to teach a class in a dirty garage bay while encircled by hard-working Indian women who wanted— so badly— to touch her blonde hair. Still, she found a way to teach them simple techniques to make the care of their patients safer and better.
Her reward for the work was a couple of days in a hut at the edge of the Arabian Sea. She said her bathing suit wasn't suitable after realizing that Indian women swim fully clothed. We laughed. She's not been back since; she was scared the whole time. Even while overseen by colossal security guards, she was terrified. Still, she went.
I'd never been to her new apartment. It's charming. She's moved three times since she left the state a few years ago. I helped her once as there was some driving to do. One of her asks before moving into the newest role was to be able to fly home at least once a month, sometimes twice. It was a no-brainer for the company. She found a good boss who realized that she works well on the fly. Stuff gets done.
She spent some hours in the middle of a windy Maine blueberry barren during July when her phone calls were repeatedly dropping at the camp. It's hard to find a lady willing to stand on top of a granite boulder to help fix a problem from a thousand miles away. She does.
Upon my arrival, she advised me that she had purchased a six-pack of Coca-Cola for me. She doesn't drink it. I do. I limit myself, but I love it. I brought four with me for the drive back to Maine.
She's been driving an old car for a long time. While she doesn't need a car for most of her days, it was vital for me to swap out a newer ride for the old rig. It's got some quirks. I made it home yesterday. She's right; it makes a lot of weird noises. I turned up the radio, and it seemed to drive better.
While we all hope to be in perfect situations in perfect places, it doesn't always work out that way. You improvise, adapt, and try to overcome.
I'm not used to driving a thousand miles in a day, but I pulled it off while only drinking one coffee. Oh, and two bottles of Coca-Cola. While I think she was happier fending off monkeys than she is with me drinking Cokes, she puts up with me. I can't ask for more than that.
From the Jagged Edge, I remain,
TC
Thanks for all the great notes and the financial support through the BuyMeACoffee app. I love hearing from all of you. You make it easy for me, and I appreciate it so much.